As Easter approaches, it's only natural to become more and more mindful of our spiritual well-being. However, in this day and age, it is so very easy to be engulfed by the noise of social media, pressing social engagements, work and the normal demands of day to day life.
Taking proper care of our physical well-being is always our priority, but we shouldn't underestimate the role of some good spiritual TLC.
Connection is a vital tool to keep us grounded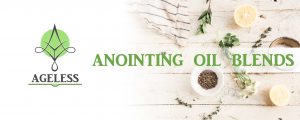 One of the forms of soul food is to practically reconnect with scripture.

How, do you ask?
One of the most popular modern solutions is to incorporate the many uses of essential oils.
This week we are featuring our Exodus 30 blend. This sacred blend is a part of our Ageless Anointing Oils Pack, as this is used for anointing, blessing, spiritual-upliftment and more.
Before we go into the uses and applications of the blend, let's look at the scripture regarding Exodus Anointing Oil.
Scripture on Exodus Anointing Oil (King James Version, Exodus 30: 23-25 and 1 Peter 2: 5-9 )
Exodus 30:
23 Take thou also unto thee principal spices, of pure myrrh five hundred shekels, and of sweet cinnamon half so much, even two hundred and fifty shekels, and of sweet calamus two hundred and fifty shekels,
24 And of cassia five hundred shekels, after the shekel of the sanctuary, and of oil olive an hin:
25 And thou shalt make it an oil of holy ointment, an ointment compound after the art of the apothecary: it shall be a holy anointing oil.
1 Peter 2:
5 Ye also, as lively stones, are built up a spiritual house, an holy priesthood, to offer up spiritual sacrifices, acceptable to God by Jesus Christ.
6 Wherefore also it is contained in the scripture, Behold, I lay in Sion a chief corner stone, elect, precious: and he that believeth on him shall not be confounded.
7 Unto you therefore which believe he is precious: but unto them which be disobedient, the stone which the builders disallowed, the same is made the head of the corner,
8 And a stone of stumbling, and a rock of offence, even to them which stumble at the word, being disobedient: whereunto also they were appointed
9 But ye are a chosen generation, a royal priesthood, an holy nation, a peculiar people; that ye should shew forth the praises of him who hath called you out of darkness into his marvellous light;
Here are some of the top uses for Exodus 30 Essential Oil
Aromatherapy & vapor therapy
Each of the essential oils included in the blend, as well as the carrier oil, have their own unique therapeutic properties when used in Aromatherapy:
Calamus is used in tiny percentages to help ease the mind, relieve headaches and anxiety and ease sore joints and muscles.
Cassia is used in vapor therapy to ease colds, flu, low vitality and to support the digestive system
Cinnamon is used to ease colds and flu, rheumatism and arthritis as well as an aid to the digestive system
Myrrh is used for its immense healing powers for sores, cuts, colds, flu etc -also as an aid to achieving greater connection with the divine.
Olive oil has been known for centuries for its moisturising properties. It is regarded as a heavy oil and is very effective when used as a moisturiser for very dry skin.